The Art of Deception
The Ultimate Guide to Spotting and Fighting Propaganda
di MD Johnston
Informazioni sul libro
"The Art of Deception: The Ultimate Guide to Spotting and Fighting Propaganda" is the ultimate toolkit for understanding and recognizing the manipulative techniques used in propaganda. This comprehensive book delves into the methods and techniques used in propaganda, providing practical tips and strategies for identifying propaganda in various forms of media.

You'll learn how to recognize propaganda and take action to protect yourself and your community from its harmful effects. Explore the role of the media in the spread of propaganda and the impact it can have on shaping public opinion. Examine the effects of propaganda on individuals and societies, including the erosion of democracy and the manipulation of public opinion.

In this book, you'll find a variety of strategies for countering propaganda, including critical thinking, fact-checking, and media literacy. Learn how to navigate the unique challenges and opportunities presented by the rise of the internet and social media in the spread of propaganda.

This book is a must-have for anyone who wants to understand and counter the manipulative techniques used in propaganda. It is a comprehensive guide that will equip you with the knowledge and tools you need to recognize and fight propaganda in all its forms. Don't be a victim of deception, get your hands on this book now!
Funzionalità e dettagli
Categoria principale: Riferimento
Formato del progetto: 15×23 cm
N° di pagine: 220
Isbn

Copertina rigida rivestita: 9798211616004

Data di pubblicazione: gen 18, 2023
Lingua English
Parole chiave

BLM

,

Deception

,

Lies

,

Russia

,

Propaganda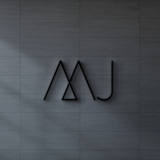 Meet MJ, a newly published author with a diverse technical background and a passion for all things creative. With a background in business, computer science, design, and many other areas of life, MJ brings a unique perspective to his writing. He has a keen eye for detail and a knack for weaving together complex technical concepts with engaging storytelling. MJ's passion for learning is evident in his writing, as he draws inspiration from his many deep pools of knowledge and first-hand life experience. Traveling is another passion that helps shape the unique perspectives MJ brings to the table; from the remote high country of Sweden to the bustling cities of Asia, he has explored many different cultures and landscapes, and brings a sense of authenticity to his work as a result. If you're looking for a fresh and engaging read, be sure to check out MJ's work. Visit mj.pub to learn more.