How to Sell Well
A Guide to Help Churches Sell Property Well
di RootedGood
Informazioni sul libro
By some estimates, as many as 100,000 church properties will be sold throughout the United States by the year 2030. The purpose of our How to Sell Well resource is to build confidence and capacity within a congregation that is considering selling their church property. While selling church property can be sad and challenging, it can also be an opportunity for new life to emerge on the property and/or with the revenue generated.

The sale of a church property is a pivotal and unique moment where a congregation can reimagine how best to further mission in their community. If you are a congregation seeking to sell your property, this framework will help you determine what is most important for you and what to prioritize in the sale of the property. This tool will help to generate good conversations within the church so that members and leaders will be able to:

- Understand what matters most to you
- Come to a shared sense of priorities
- Recognize the complexities in selling a church property
- Set up the sale of your property in a way that leaves a positive legacy in your community and honors the legacy of your congregation

How to Sell Well will guide you through exercises and conversations around these vital questions:

- Why do you want to sell your property?
- Are there alternatives to selling?
- What impact will selling have?
- What will you do with the money from the sale?
- How do you actually set up the sale?
- Who will you sell to?
- Who do you need to engage to assist with the sale?
- And what will your lasting legacy be on the property?‍
Funzionalità e dettagli
Categoria principale: Business ed Economia
Categorie aggiuntive Religione e spiritualità
Formato del progetto: US Letter, 22×28 cm
N° di pagine: 32
Data di pubblicazione: lug 31, 2023
Lingua English
Parole chiave

property development

,

church property

,

real estate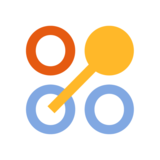 We launched Rooted Good so faith-based organizations can align money and mission, reclaim their relevance in a changing world and be the Church the world needs today. We're on a mission to equip leaders with the resources and processes they need to build their confidence and capacity as we collaborate to help the Church imagine and become something new for the good of the Other.