EROS 3 - Black and White Edition
di Luca De Nardo
Informazioni sul libro
Eroticism is a state of mind.
Photography is a language.
Join them together to tell stories.
The path that has been underway for some time now leads me to present you Eros 3, still in that spasmodic need to exalt ideas, smells, sounds, visions, perceptions. Eroticism as a concept, not material, erostism as a perceptive emotion, it does not form. Eroticism as a mental state, not flesh.
However, in this third volume (the black and white edition), I wanted to abandon the color to devote myself to black and white, well aware of not knowing how to speak without colors.
Regarding the diatribe between color and black and white in photography, someone once reminded me that between white and black there are tens of thousands of shades of gray, colors in their way.
With black and white, the language becomes drier, more aware, if you want more direct and outspoken. The color softens, the black and white slams you in the face the idea, straight in the belly. It leaves to the mind of the viewer less interpretative space, while opening up infinite dream variations. For people like me who have always done their favorite language with color photography, telling stories in black and white images has been a difficult and difficult task.
However, mindful of what I had been told, I used as many times as I could the tens of thousands of colors between black and white.
Funzionalità e dettagli
Categoria principale: Fotografia artistica
Categorie aggiuntive Libri d'arte e fotografia
Formato del progetto: Verticale standard, 20×25 cm
N° di pagine: 102
Isbn

Copertina rigida con sovraccoperta: 9780368923463

Data di pubblicazione: giu 09, 2019
Lingua English
Parole chiave

photography

,

nude

,

eros

,

eroticism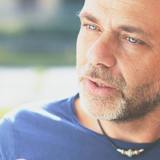 Luca De Nardo approached to photography in casual and someway unexpected way. After working for years in the world of communication, he decides to immerse himself in new forms of language in order to tell stories through images, choosing photography as a tool to paint emotions. His continuous research and experimentation led him to discover some huge gaps in the modern language through which the magic of life is told: from female universe to the world of nature and the environment. From portraits to commercial, from nudes to macro photography. He doesn't find satisfying what he sees, especially when it comes to narrate and describe the female nude as an essence and not as a container, but even less when he comes to deal with female eroticism as content. He therefore began to tiptoe around the delicate subject of the nude and Eros as a form of artistic expression.