Scelto da noi
Reframing Marketing
A 3-step plan for effective and ethical marketing
di Simon Batchelar
Informazioni sul libro
What does your marketing say about you? More than you think. Before someone gets to know you as a client, they view you through your marketing. High-pressure sales, pricing gimmicks, relentless ads and complicated funnels rely on fear and manipulation. Is this how you want to start a client relationship?

When it's your name on the door and your reputation on the line, how you market matters. Marketing advice for big brands or e-commerce doesn't work for freelancers, consultants or coaches.

There is another way. Marketing can be both ethical and effective. It's time to rethink your marketing.

This book is a practical guide for people who run their own businesses. The 3-step plan will give you clarity about who you want to work with, what value you can offer them and why they can trust you to deliver it. It will show you how to be yourself and get paid for it.

Reframing Marketing is an alternative to the 'win-at-all-costs' approach – no more slick tactics, get-rich-quick schemes, or high-pressure sales pitches. This book is about ethical marketing that is manageable and connects you with clients who are ready to say yes.

I don't believe in tick-box lists or quick fixes that work for everyone, every time – marketing is more personal than that.

This book takes you step-by-step through creating your own effective and ethical personal marketing plan.
Funzionalità e dettagli
Categoria principale: Business ed Economia
Formato del progetto: 13×20 cm
N° di pagine: 234
Isbn

Copertina morbida: 9781739354503

Data di pubblicazione: mar 15, 2023
Lingua English
Parole chiave

marketing plan

,

ethical marketing

,

marketing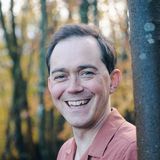 Simon Batchelar is a marketing mentor and the co-founder of Pallant Digital, the digital marketing agency they have run for 20 years. During that time, they have transformed over 400 small businesses. Drawing on their experience with freelancers and solopreneurs, Simon developed the proven techniques for more ethical marketing in this book. Previously in audio production, Simon has also worked with some of the world's biggest brands – including BMW, Ford, Audi, Volvo, IBM, HP, Adobe and GSK – not to mention working on BAFTA and OSCAR award-winning TV series. A career highlight was recording the sound for a documentary, Piano To Zanskar, about an expedition to carry a piano over the Himalayas.